Waste Management Solutions
Waste Management Turnkey Solutions SHG GreenTech has decades of experience handling turnkey projects of waste treatment, recycling, and disposal solutions, serving clients of different industrial verticals in waste management solutions. As a critical turnkey solution provider in domestic, commercial, and industrial waste, we are proud to say that we are engaged in the specific and most complex turnkey waste management related projects associated with Government and OEMs in carcass disposal solutions.
Our comprehensive approach drives us to interact with engineer-procure-construct EPC turnkey solutions under BDO and BOOT in various industries. We have built integrated waste management units of Used battery recycling project solutions, and other solutions for Waste Collection.
Treatment, Recycling, and Remediation solutions of hazardous and non-hazardous waste provide comprehensive experience, innovation, and adaptation of new technologies. With a well-defined and organized team. SHG GreenTech has engaged in the most unconventional and complex industrial waste-related projects and excellent waste management.
Our scope of work is diversified with customized technologies such as Pyrolysis plant solutions, Industrial Plastic & Tyre recycling project solutions, or conversion of organic waste to compost.
Working with SHG GreenTech:
Lessen the Project timelines
Minimizing the project cost & risk
Emphasizes operability and maintenance
Process Optimisation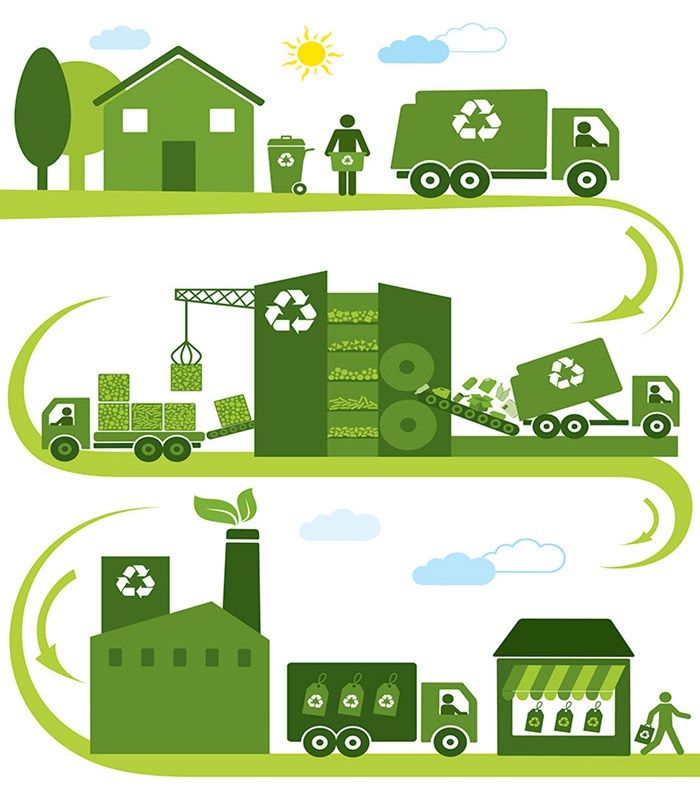 Partnering with us for your project deliverables
Adopt environmental technologies
Solid Waste Management
Hazardous & non-hazardous Waste Management
Sustainable Environmental Reclamation
Regulatory compliances & permits
Efficient procurement management
No interruptions or delays on your logistics
Customisation at your expectation
Pre-Planning & Engineering Design
---
EPC Solutions
SHG GreenTech technical support team will help you to know your project information in-detailed for the sustainability of your proposal. SHG GreenTech with hands-on experience in analyzing the industrial EPC solutions standards to evaluate or conduct the project solutions
Our holistic approach provides technical suggestions and documents before the project execution. Our EPC team reduces the project risk before actual work starts and features integrated solutions for your system engineering to achieve the project outcomes.
Customize your industrial hazardous waste treatment solutions or solid waste services based on the waste characterization. We are actively involved with technological partners to introduce biomedical waste incineration solutions more efficiently.
We are a leading manufacturer and global supplier of waste management plant & machinery, delivering Waste to Energy, Pyrolysis, ETP plant & machinery, MSW, Used lead acid battery, and other such supply solutions. Our coordination with the procurement & engineering team evaluates your project machinery & equipment requirements and chooses a reliable contractor for specific material sourcing without any delay & interruptions.
Our EPC team carefully monitors the construction of your project as we thoroughly assay your priorities & goals to deliver you further reliable, competitive solutions.Our expertise helps to ease your project erection and installation of machinery & equipment with other ancillaries.
SHG GreenTech expertise in ZLD turnkey project solutions with an Installed ZeroLiquid Discharge wastewater and common effluent treatment plants - CETP in operations, equipped with advanced technology.
---
Zero Liquid Discharge ZLD :
The term "zero liquid discharge" (ZLD) refers to a treatment procedure in which the facility releases no liquid effluent into surface waterways, hence removing all environmental pollutants associated with treatment. Aside from this advantage, a ZLD process effectively utilizes wastewater treatment, recycling, and reuse, hence contributing to water conservation through lower consumption of fresh water. This chapter examines ZLD issues in a range of process industries, including bulk medicine producers, textile mills, and chemical and fertilizer plants. Zero discharge solutions may be achieved by concentrating effluent utilizing different techniques such as membrane-based and multiple effect evaporation-based systems, as well as water recovery and recycling.
---
Sewage Treatment Plant-STP :
Sewage treatment plant (also known as domestic wastewater treatment or municipal wastewater treatment) is a type of wastewater treatment that aims to remove contaminants from sewage to produce effluent suitable for discharge to the surrounding environment or reuse, thereby preventing water pollution from raw sewage discharges.
Sewage is made up of wastewater from homes and businesses, as well as perhaps pre-treated industrial effluent.
---
Common Effluent Treatment Plant-CETP :
CETPs (common effluent treatment plants) have been installed and are operational in a number of industrial clusters across India. They minimize the cost of wastewater treatment, provide better collective treatment, and reduce the cost of land for small-scale industrial firms that cannot afford separate treatment plants.
CETPs are treatment systems especially intended for the collective treatment of wastewater generated by small-scale industrial enterprises in an industrial cluster.
CETPs are designed to collect and treat wastewater from a variety of facilities, which might necessitate CETPs dealing with different amounts.
---
ETP Plant & Machinery :
We Design, Manufacture, Supply, Erection and Commissioning Effluent Treatment Plant (ETP) on Turnkey basis for various types and natures of wasteWaters, effluents which combines advanced physico-chemical treatment processes with tertiary polishing system for the removal of organic, inorganic, oil and grease, heavy metals & suspended solids.
Our ETP systems are very compact, tailor made designs portable, requiring very less foot-print to accommodate, and energy efficient. The up-gradation, modification in the existing ETP system is possible to achieve the desired limiting standard laid down by the Pollution Control Board (PCB).
SHG GreenTech Waste Management Turnkey Solutions :
Material recovery units
Waste to Energy
Advanced Incineration Technology
Pyrolysis plant - Plastic to Oil
Industrial Plastic & Tyre Recycling Project Solutions
Composting solutions - Organic waste
Industrial Hazardous Waste Treatment Solutions
Biomedical waste incineration solutions
Used Battery Recycling Project Solutions
E-Waste Recycling Project Solutions
Solar Waste Recovery Units
Industrial wastewater treatment solutions
Contact Us